Incorporation Services for Off-Shore Company in Malaysia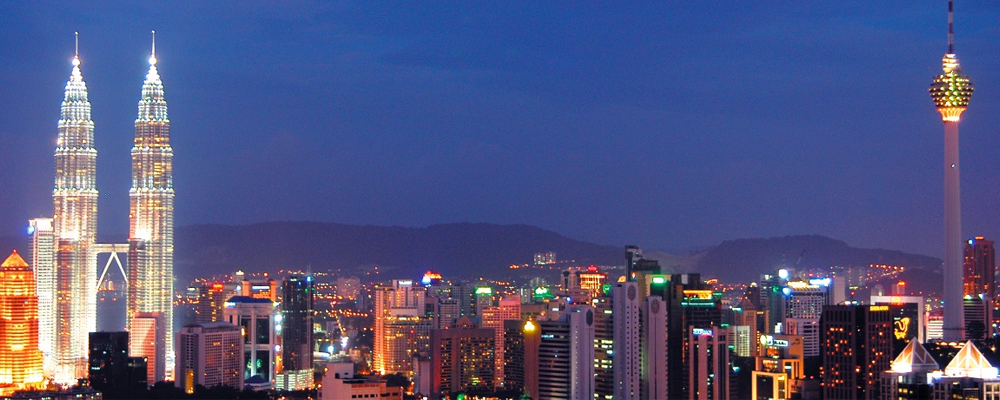 Company registration in Malaysia for foreigner is not easier in 2019.
Malaysia is the best place of foreign investment in 2019 and onward. Low cost setting up business climate attracts foreigners to invest in Malaysia. Here, a foreigner can take 100 percent ownership without local shareholder. Sdn Bhd Company is the right format for foreigners.
As Companies Act 1965, all companies will submit annual return within period of 12 months from incorporate date. It is a punishable offence if fail to submit annual report within the period. Auditor will review full accounting of the company and check supporting papers of income and expenses.
As law minimum one shareholder need to form a Sdn Bhd company in Malaysia. It is not a requirement that foreign need someone as local to start a business, rather foreigner can do business without work permit. Although, it is a hassle and costly to travel in Malaysia every month as tourist to look after your business.
Nominee director is not a requirement like Singapore but workable in some cases like open bank account and licensing.
As Company Act, each company will hire one company secretary as legal guardian:
Appoint 1 secretary to maintain your legal documents.
Take signature on resignation and appoint new secretary by old secretary to change the company secretary.
Appoint auditor within short period of registering a company in Malaysia.
Now there might have a question can student be a shareholder? It is true that foreign student cannot be a shareholder in Malaysian law. Who is 18 years old and sound mind being eligible to be shareholder of a company. Can dependent pass holder become owner of a company? Yes, can, dependent pass holder can form a company as shareholder. Can MM2H holder open a company in Malaysia? Yes can, MM2H holder can be shareholder of a company.
You can make a business plan sitting overseas and open a company. Be remember, you must visit in Malaysia to open a bank account.
TYou must have registered address in Malaysia and correspondence address might be a separate one. As the practice of Malaysia, all company secretary uses their office address as a registered address of the customers. As a result, when any letter is issued from the SSM secretary is updated immediately.
Foreign banks are recommended as foreigner to facilitate opening a bank account. We can recommend for OCBC, UOB and Standard Chartered Bank as all of them have online banking facilities.
Passport copies and SSM super forms are ready for banks
Bank guy would like to know the business goal and previous history
Bank officer also be curious about financial forecasting.
Private Limited Company Registration in Malaysia for foreigner (SDN BHD as Malaysia language)
Company Secretary and Virtual Office Address
Accounting service starts from RM 500
As you know that foreigner can take 100 percent of company share as that investment needs RM 4000. When Ringgit 500000 is a requirement of investment capital? The capital RM 500 K needs when the company import foreign staffs and apply of WRT. In case of a joint venture company, majority shares are held by local capital 350 need. But, any company can open as paid-up capital of RM 2.
First of all, recommend three propose a name to select.
There might have a chance of rejection as an inability of the name.
Company name approval cost by SSM is RM 50 only.
Company name approval normal time is 1-2 days.
Three nature of businesses and shareholders passport copies are needful to process.
Without a name, the secretary is unable of company registration in Malaysia for foreigner and local.
Passport copy of shareholder (s) along with local address, email and contact number.
MOA and Forms will prepare by Secretary (CS) upon information of shareholders.
Secretary will proceed to SSM after online payment.
SSM fees of Sdn Bhd company registration are Ringgit 1010 (One Thousand and Ten).
SSM (Suruhanjaya Syarikat Malaysia) is the authority of the company approval.
Any person who is 18 years old and have no record:
Bankruptcy
Imprisonment
Allegation in own country
The dependent visa holder can be a shareholder and the director of an Sdn Bhd company. Student Pass holder has restriction to be shareholder and director of an Sdn Bhd.
No, local shareholder is not required to open a company in Malaysia. Benefits of hiring local shareholders:
1. We suggest showing capital Ringgit 4K at the initial.
2. No need for WRT license if a local person is a shareholder.
3. Advantage of the opening bank account as a shareholder (s) is a foreigner.
Local banks are not flexible if shareholders are foreigners. Foreign banks welcome to foreign shareholding companies upon some conditions:
Company background
Nature of business
Financial forecasting
Number of staffs and own rental office
No allegation against shareholders in own country.
Visa permission is needed foreigners like to stay longer in Malaysia to look after the ness. ESD approval company has the right of working permit. There are many documents need to be ready to apply for ESD approval. It is a long process of 4 months journey.
Company Secretary appoints for all companies are mandatory in Malaysia
Only who has a license is eligible to be a secretary.
Chartered Secretary qualified member and license holder from SSM are eligible to Act as Secretary.>